A Closer Look at the Design and Details of the New Memorial to Enslaved Laborers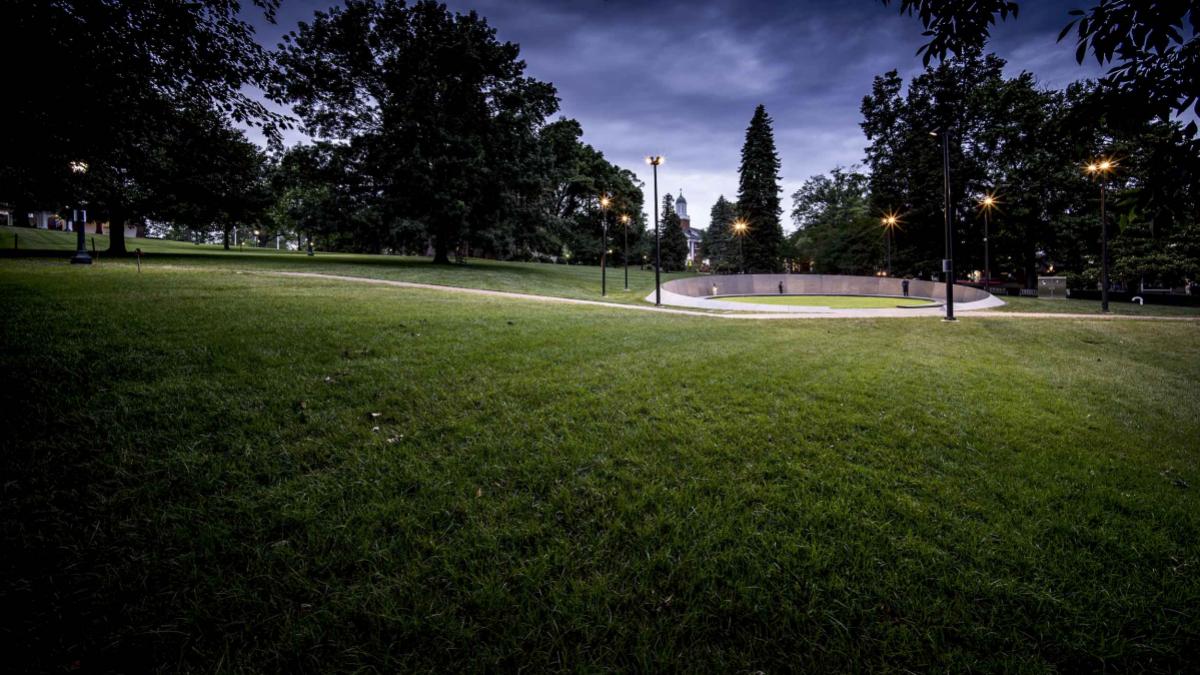 The memorial, which will be dedicated in a virtual ceremony Saturday, is the result of years of advocacy by students, faculty, staff and alumni, including the IDEA Fund, and leadership and research by the President's Commission on Slavery and the University, created by UVA President Emerita Teresa A. Sullivan in 2013 and co-chaired by Dr. Marcus Martin, former vice president and chief officer for diversity and equity, and history professor Kirt von Daacke. The commission's 26 members, including students, faculty, staff, administrators, alumni and community members, were charged with finding ways to recognize and memorialize the history of slavery and enslaved people on Grounds and began the process of holding public community events and opportunities for comments, continued by the design team. The commission also worked with a national and local advisory board and a community relations task force.
The design we see today began to take shape as the Office of the Architect and the design team spent about five months meeting with community members at UVA and in Charlottesville, including descendants of those enslaved at UVA and Monticello; students, faculty and alumni who advocated for the memorial for years; and members of the President's Commission on Slavery and the University, among many others. They also held public meetings at Mt. Zion First African Baptist Church, Ebenezer Baptist Church and the Jefferson African American Heritage Center to share design ideas and invite feedback.
"This design team really stood out because they came into the selection process with a detailed plan for community engagement, and for how exactly they would involve the community in the design," Raucher said, noting that Höweler+Yoon led a similar process for the Massachusetts Institute of Technology memorial honoring campus officer Sean Collier, killed during a confrontation with the Boston Marathon bombers.