When Tony Novosel graduated from high school in 1970, he figured he would follow in his father's footsteps and make his living as a steel worker. Sure enough, within three years, the one-day Pitt history lecturer was working in a Pittsburgh-area scrapyard, cutting and melting down pieces of steel to be recycled in the mills.
The work wasn't easy, and the pay wasn't very good, but he felt he had few other options. Jobs were hard to come by and layoffs were increasing, as the steel industry was descending upon hard times. Novosel dreamed of getting a break from it all. But even with a unionized job, he would have to work for seven years before qualifying for just two weeks of paid time off.
He decided not to wait. Novosel quit, packed a bag, and stuck out his thumb. The hitchhiker ended up 400 miles from home in Wildwood, New Jersey, a popular beach town. It was meant to be a temporary stop—that is, until a surprise encounter with an old high school friend while strolling along the shoreline.
"She starts telling me about the interesting people from Belfast she was living with," recalls Novosel. "She invited me to dinner, and that was my introduction to Northern Ireland."
It was an introduction that would come to shape his life.
In the 1970s, Northern Ireland was an ongoing deadly drama of historic proportions, which revolved around whether Northern Ireland should remain within the United Kingdom or join a united Ireland.
To get away from the region's violence and make some money, hordes of Irish and Northern Irish university students flocked to Wildwood during the summer. Novosel met a few of them at that dinner, and what he began to learn from them intrigued him. It would lead to more introductions, interviews, research and trips to Northern Ireland. Eventually, he would even pen a book on the area's conflict.
Through his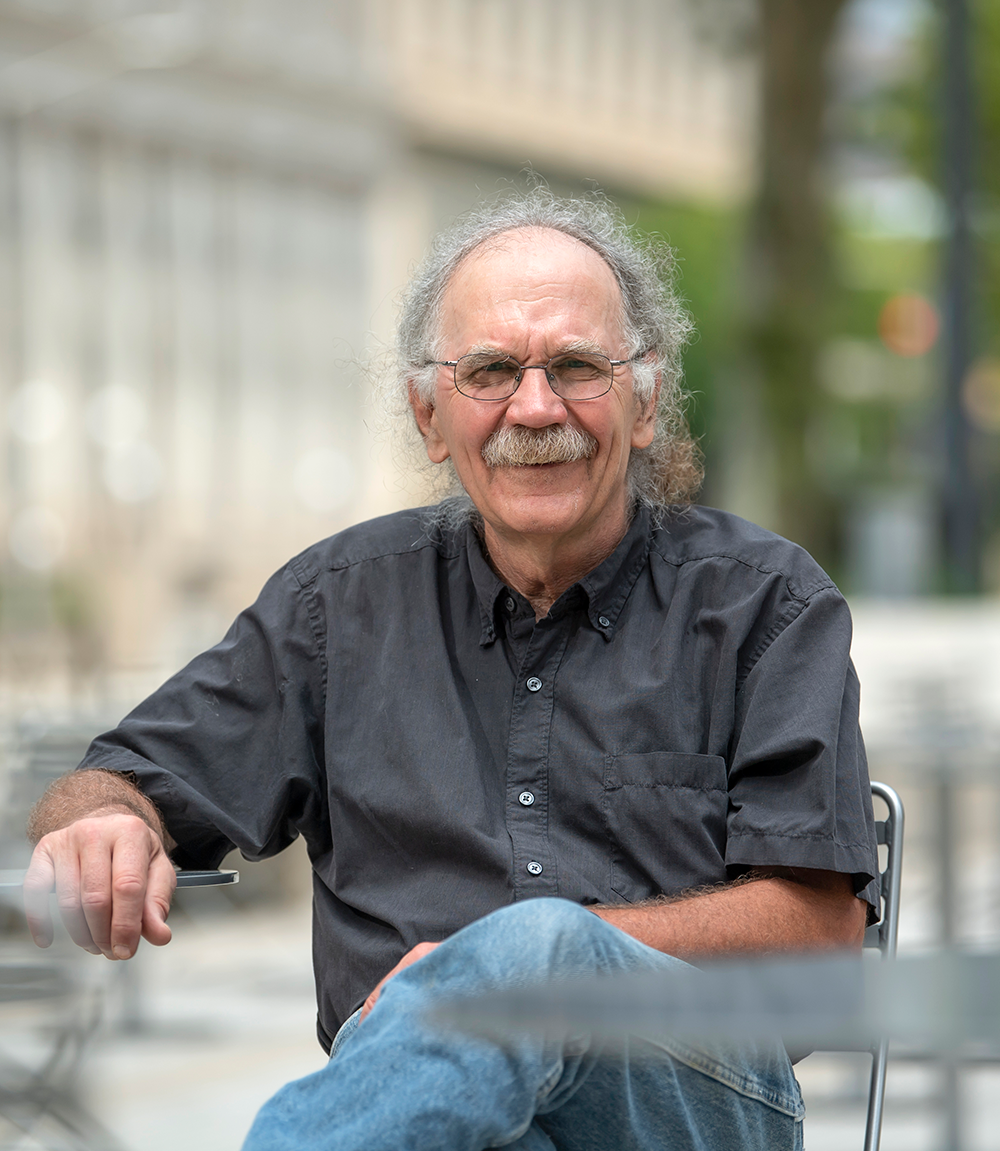 process of discovery and understanding, he also came to learn the value of being where the history is made—a lesson he's sharing with Pitt students by funding a study abroad scholarship.
Novosel first traveled to Northern Ireland in April 1974, having saved for the trip by returning to Pittsburgh and working for nearly a year as a mechanic. His visit began to reveal to him the basis for the violence tearing the region apart. Those who favored Northern Ireland remaining part of the United Kingdom (Ulster Loyalists) were in near-daily skirmishes with those who wanted an independent state of Northern Ireland (Irish Republicans). Each side had subgroups and factions—some more violent than others—and the result was at least 3,500 deaths and 48,000 injuries throughout three decades of unrest.
"I was there in the midst of a sectarian war," says Novosel. "I got to talk to everybody."
As the years passed, his trips abroad continued, paid for by his savings from whatever work he could find when he was home. The trips also developed in him a passion for knowledge—reading classic literature with his Irish friends, learning about other countries' culture and history.
That passion helped lead him to enroll in the University of Pittsburgh some 14 years after graduating high school. There, he double majored in political science and history and earned his undergraduate degree in 1989, followed by a master's degree in Soviet and Russian history in 1991 and a PhD in Soviet history in 2005. In 1991, he also began his teaching career at Pitt; "Ireland: The Troubles" was among the courses he taught in the Department of History.
His book, "Northern Ireland's Lost Opportunity: The Frustrated Promise of Political Loyalism," was published in 2013 and received praise by those at the highest levels on either side of the sectarian divide. To this day, Novosel—who is now a Pitt senior lecturer, emeritus—is invited to Northern Ireland to give lectures on his research. Sometimes with political foes in the same room.
He points out that he can relay the mindset of the opposing viewpoints because he got to personally know the leaders, such as "Big" Jon McCourt and David Ervine. At one time, he says, those two might have killed each other, but as they evolved politically, both became ardent supporters of peace in Northern Ireland and around the world.
McCourt, before becoming a peace activist, was active in the Irish Republican Army (IRA), which frequently resorted to violence in support of its belief that Ireland should be an independent republic free from British rule.
Ervine had a history with the Ulster Volunteer Force, which aimed to fight Irish republicanism—particularly the IRA. Ervine served six years in prison for carrying a bomb in 1974 but was eventually elected to the Northern Ireland Assembly.
"These were good people who did horrible things and who have now made an effort to make sure these things never happen again," says Novosel.
To honor their transformation to beacons of hope though understanding and empathy, he founded the Ervine-McCourt Study Abroad Scholarship in 2012, which he continues to fund. The scholarship helps to cover the cost of a study abroad trip for two to three Pitt students each year.
"I want to provide young people an opportunity to get out of their environment and see things that will help them view the world more broadly than through their American eyes," says Novosel, who—with that carefree trip to Wildwood in his own history— quotes a line from Mark Twain's "Roughing It":
"Travel is fatal to prejudice, bigotry and narrowmindedness, and many of our people need it sorely on these accounts."
World of Difference
When Tony Novosel lived abroad, his outlook was transformed. By founding and funding the Ervine-McCourt Study Abroad Scholarship, he's helping Pitt students experience the larger world—and their own transformations, too.

Genny Girvan (A&S '19) studied abroad in Uppsala, Sweden in 2018 with help from the Ervine-McCourt Study Abroad Scholarship. She remembers being surprised by the way conversation in Sweden differs from that in the United States. "There is a greater focus on really listening, not just 'waiting for your turn,'" she says. "It's something I have been working to incorporate into my own communication style."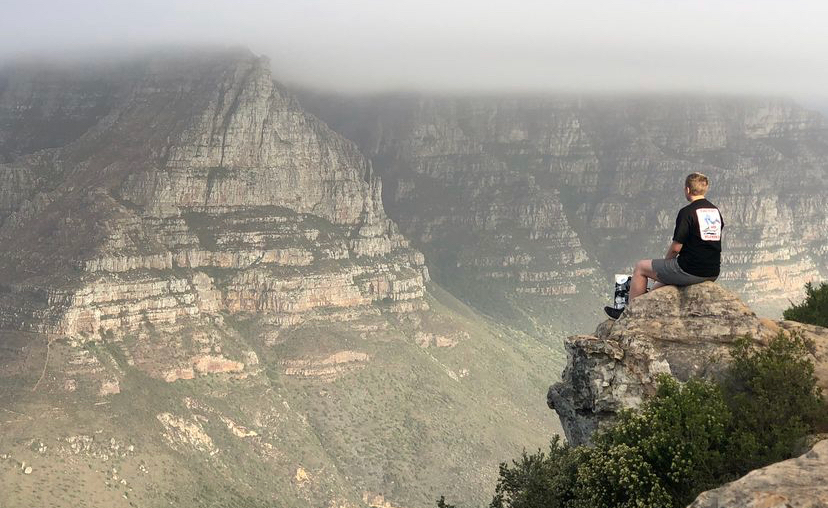 "In South Africa, most locals I talked to lived for happiness and to make society better together," remembers Drew Medvid (A&S '19) of his time studying abroad in both Johannesburg and Cape Town. "It was the idea of ubuntu: I am, because you are. When I returned home, I too strived for happiness and social justice more. I came out of the closet as transgender and lived my more authentic and happiest life. And, with these values about life and politics I absorbed abroad, I also grew into the activist that I am today. I work for the Human Rights Campaign as a regional organizing lead."
Gabe Slon studied abroad in the Czech Republic in fall 2019. The experience changed the way he views history, he says. "Spending time in Prague while they were celebrating the 30th anniversary of the Velvet Revolution showed me how history is often much more alive than I might think and taught me the importance and longevity of national movements and revolutions. I am so grateful to have been able to spend time there, and it was made possible by Tony Novosel."
This story is part of Pitt Magazine's special Summer '21 digital issue. Check back here regularly throughout the season for new stories!