Class of 2021: Future Leader Is Committed to Creating Policies That Keep Children in Mind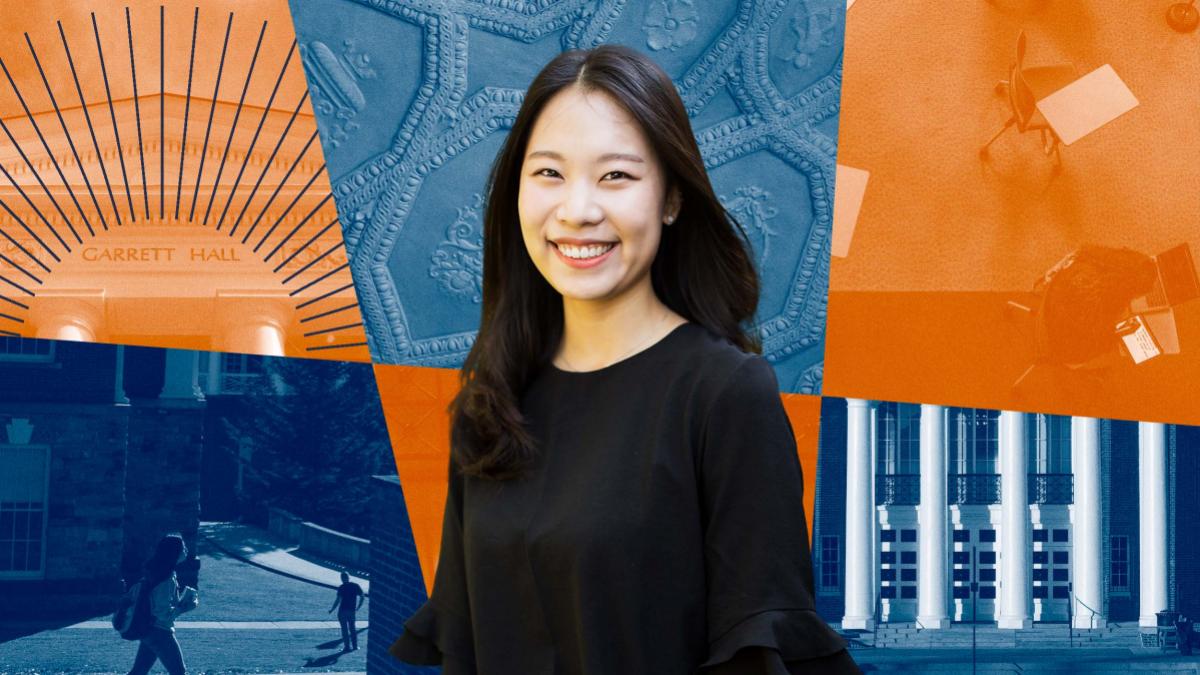 "As an international student, you study abroad not only because you want the degree, but also because you want the experience," she said.
Still, there has been a silver lining: Last summer, Kim interned with the Korea National Assembly, where her research helped create bills designed to alleviate the pandemic's economic impact. Her translation and distillation of a 300-page English report on universal basic income into a five-page Korean document even garnered national news coverage.
Although she wasn't addressing children's needs specifically, Kim feels proud that she contributed to bills made for the people who have been hardest hit by the pandemic, she said. The chance to work at the center of the action was also invaluable, she added.
"As a policy student, seeing the policymaking scene is an experience you can't easily get, so that's something I was really appreciating," she said. "A lot of issues that I read about on the news were happening in front of my eyes."
Last semester, Kim joined her passion for championing children's needs with her growing policy prowess when she began her applied policy project, which allows Batten students to advise "real-world" clients. Hers was Re'generation Movement, a Georgia nonprofit that empowers young immigrants and refugees through tutoring, mentorship and a specialized leadership academy.
The organization has inspired Kim ever since she began volunteering there last year. "I saw that they were really shifting the paradigm," she said. "They weren't seeing immigrants as sheer beneficiaries, but as future leaders who are equipped with this global perspective."
Re'generation serves the city of Clarkston, known as the most diverse square mile in America. The city's sizable immigrant population faces major obstacles to college enrollment, and the percentage of people under 25 with college degrees sits well below the state average.
To develop recommendations for how Re'generation might address that problem, Kim conducted extensive research into the city's background and history, designed surveys to gather data about the needs and experiences of program participants, and demonstrated the economic toll of low college enrollment on the city. According to her calculations, if everyone in Clarkston without a high school diploma earned a bachelor's degree, the resulting increase in salary would be 10 times the city's budget.