News – Testing and staggered return among plans for student New Year return to Nottingham
Friday, 04 December 2020
Testing and a staggered arrivals programme are to feature prominently in The University of Nottingham's plans for bringing students back to the city safely for the start of the new term.
The University has unveiled its detailed plans following the publication of Government guidelines for the movement of students after Christmas.
For students returning to campus, the University is developing the staggered arrivals programme and phased resumption of in-person teaching across a five week period from 4 January to 5 February 2021.
It will make use of its own Asymptomatic Testing Service, alongside the Government's lateral flow testing service, to offer all students Covid-19 testing upon return to Nottingham – regardless of whether they live in halls, third party accommodation or off-campus – as well as for those who have remained in and around the city over the winter break.
Carefully managed process
Deputy Vice-Chancellor Professor Andy Long said:
"While the government's easing of restrictions over the Christmas period might lead to an increase in transmission across all sectors of the population nationwide, we will minimise any risks posed by the movement of students in the new year.
"We are carefully managing student returns across a five-week period, asking them to secure Covid-19 tests before they return, as well as testing them on arrival and isolating any positive cases to keep all our communities safe
"The University will continue to support the overwhelming majority of our 35,000 students who continue to do the right thing in following restrictions and social distancing measures, and provide online activities, offers and incentives to encourage them to stay at home or on campus to socialise strictly within their designated households.
"We will also continue to work with Nottinghamshire Police to ensure that any student who is irresponsible faces both legal penalties and disciplinary action. In the most serious cases, students will be fast-tracked to the highest levels of our process where suspension and exclusion are potential outcomes."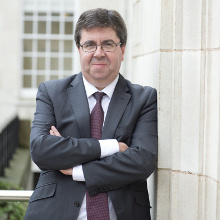 Together these measures should provide extra reassurance that the University is doing everything it can to reduce onward transmission of the virus to other students, staff and local communities.
The phased approach will implement guidance from the Department for Education that asks universities to prioritise students on practical or lab-based courses, meaning students studying subjects such as medicine and veterinary medicine are likely to be among the first to return.
The plans will build on the University's departure programme, developed in partnership with Nottingham Trent University, the city council and local public health officials, which is being implemented ahead of the winter break. Thousands of students are being tested to allow them to leave safely during the 'student travel window,' which runs from 3 December until 9 December, and reduce the risk of the transmission of the virus to their families over the Christmas period, particularly those in vulnerable groups.
Huge operation
The pre-Christmas testing programme has been a huge operation, representing an investment of around £2 million, with the University mobilising more than 160 staff across both the Lateral Flow testing centre based at the David Ross Sports Village on University Park and its own Asymptomatic Testing centres on its University Park, Jubilee and Sutton Bonington Campuses.
Almost 7,500 students have already booked their tests – more than 3,000 Lateral Flow and more than 4,000 Asymptomatic. This follows the 4,260 tests already carried out through the Asymptomatic Testing Service since the beginning of term.
The University now has just 12 active cases of Covid-19 among its students from a population of 35,000 – a 99% reduction since October.
Ahead of their return students will be asked to book their return date and testing slots.
Students who have spent the break in a tier 3 (very high area) are advised to use a local community testing programme and take a test before travelling, where this fits with locally-targeted programmes led by the Director of Public Health.
The University is also exploring mobile solutions to enable off-campus students to access testing more readily.
Asymptomatic testing continues to be offered to all staff on campus, to provide additional reassurance to the university community.
Our academics can now be interviewed for broadcast via our Media Hub, which offers a Globelynx fixed camera and ISDN line facilities at University Park campus. For further information please contact a member of the Communications team on +44 (0)115 951 5798, email pressoffice@nottingham.ac.uk or see the Globelynx website for how to register for this service.
For up to the minute media alerts, follow us on Twitter
Notes to editors:
The University of Nottingham is a research-intensive university with a proud heritage, consistently ranked among the world's top 100. Studying at the University of Nottingham is a life-changing experience and we pride ourselves on unlocking the potential of our students. We have a pioneering spirit, expressed in the vision of our founder Sir Jesse Boot, which has seen us lead the way in establishing campuses in China and Malaysia – part of a globally connected network of education, research and industrial engagement. The University's state-of-the-art facilities and inclusive and disability sport provision is reflected in its status as The Times and Sunday Times Good University Guide 2021 Sports University of the Year. We are ranked eighth for research power in the UK according to REF 2014. We have six beacons of research excellence helping to transform lives and change the world; we are also a major employer and industry partner – locally and globally. Alongside Nottingham Trent University, we lead the Universities for Nottingham initiative, a pioneering collaboration which brings together the combined strength and civic missions of Nottingham's two world-class universities and is working with local communities and partners to aid recovery and renewal following the COVID-19 pandemic.