No More Stereotypes: Student Artists '(re)present' UVA Students Today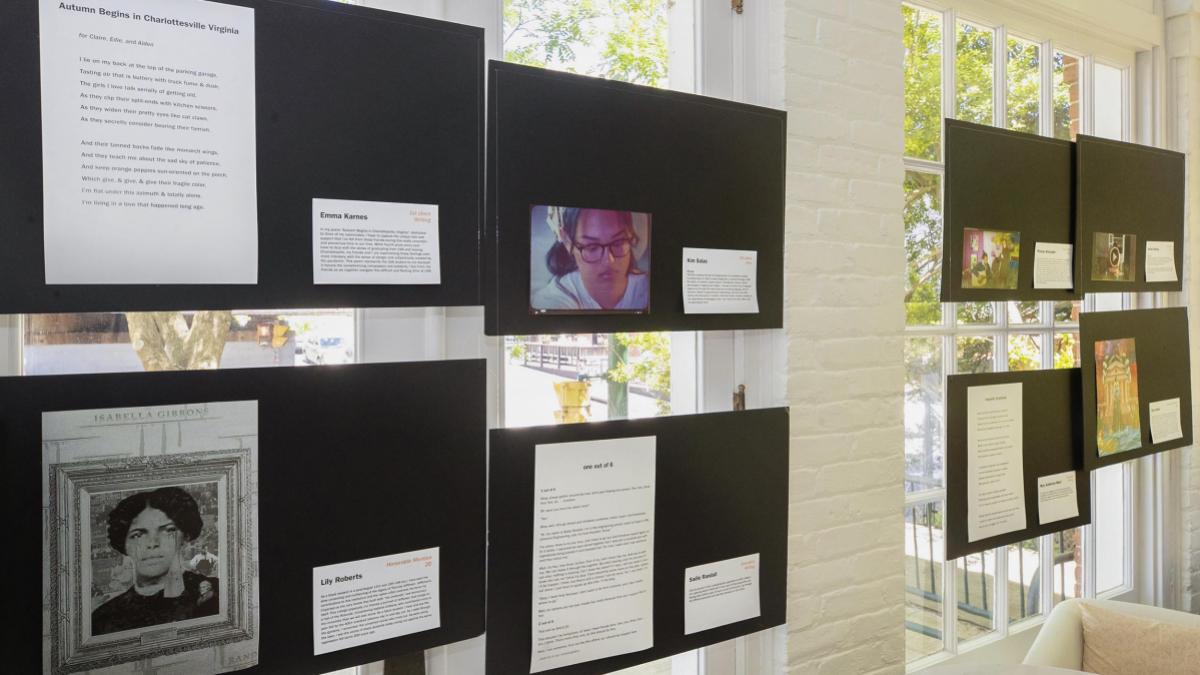 The artwork submitted in a range of media expresses a lot of different things, but one thing is clear: There really is no "THE" student on Grounds.
"It's been such a joy to witness the deeply serious and thoughtful approaches that (re)present participants have taken to grappling with the prompt: 'Who is the 2021 UVA student?'" Palko wrote. "The artistic renderings that express their understanding of today's students are stunning, both in impact and in range of media. Collectively, the exhibit offers a powerful testimony to the questions of identity with which students are engaging."
Added Mary Esselman, editor of the center's online journal, Iris, writing about displaying some of the competition entries: "Here at the Women's Center, we have been (re)presenting the images and stories of students over decades of changing needs and environments at UVA. Keeping pace with the times – and pushing the times to change faster – has always been part of our student support mission."
Matt Weber, senior assistant to the UVA president, was one of the judges for the writing category, and said, "The excellence and depth of writing that the UVA community displayed through this competition was very impressive. I commend the Women's Center for creating this important space for the written word – and all those who submitted for making time to share their stories and craft during this extraordinary year."
Through its website, the Women's Center is displaying a virtual exhibit of selected entries. An exhibit in the windows of the Corner Building on University Avenue, where the Women's Center is located, also shows some of the artwork, so people can see it in person as well as online.
"This exhibit brings work that originated in lecture halls, studios and archives together with personal mementos and musings, enriching our sense of what it means to live and learn in an historic place at a time of reckoning," according to the website.